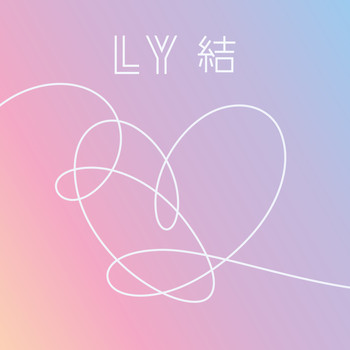 Preview Love Yourself 結 'Answer'
Record Label:
Bighit Entertainment
7digital

What we said:

BTS are not only the current kings of K-pop, but also frankly the biggest boyband in the world (at the time of writing, but we don't see that changing anytime soon). The choreography is slick, the aesthetics are beautiful and - most importantly for your digital album consumption - the tunes bang. Flitting between soaring pop, swoony ballads, grungey emo, slow jams and intricate trap-style numbers, the septet aren't afraid of their lyrics going beyond standard boyband fare, with low-key political commentary in the mix. The third in the Love Yourself trilogy, Answer is the post-break up record, and with features as huge as Steve Aoki and the queen herself Nicki Minaj, the group are certainly doing pretty fantastically in the aftermath.
Disc 1 of 2

| Track Number | Track Title | Track Length | Track Price/Buy Link |
| --- | --- | --- | --- |
| 1 | Euphoria | 3:48 | |
| 2 | Trivia 起 : Just Dance | 3:45 | |
| 3 | Serendipity (Full Length Edition) | 4:36 | |
| 4 | DNA | 3:43 | |
| 5 | Dimple | 3:16 | |
| 6 | Trivia 承 : Love | 3:45 | |
| 7 | Her | 3:48 | |
| 8 | Singularity | 3:16 | |
| 9 | FAKE LOVE | 4:02 | |
| 10 | The Truth Untold | 4:02 | |
| 11 | Trivia 轉 : Seesaw | 4:06 | |
| 12 | Tear | 4:44 | |
| 13 | Epiphany | 4:00 | |
| 14 | I'm Fine | 4:00 | |
| 15 | IDOL | 3:42 | |
| 16 | Answer : Love Myself | 4:11 | |
Disc 2 of 2

| Track Number | Track Title | Track Length | Track Price/Buy Link |
| --- | --- | --- | --- |
| 1 | Magic Shop | 4:35 | |
| 2 | Best Of Me | 3:47 | |
| 3 | Airplane pt.2 | 3:38 | |
| 4 | Go Go | 3:55 | |
| 5 | Anpanman | 3:52 | |
| 6 | MIC Drop | 3:58 | |
| 7 | DNA (Pedal 2 LA Mix) | 4:07 | |
| 8 | FAKE LOVE (Rocking Vibe Mix) | 3:58 | |
| 9 | MIC Drop (Steve Aoki Remix) [Full Length Edition] | 5:07 | |
| 10 | IDOL | 4:20 | |
Duration:

1:44:01
℗ Bighit Entertainment
© 2018 Bighit Entertainment