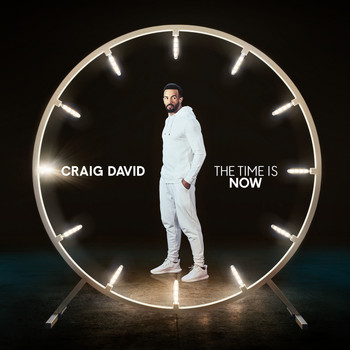 Preview The Time Is Now
Record Label:
Speakerbox/Insanity Records
7digital

What we said:

Five years ago, few could have predicted or dared imagine the Craig David renaissance that we have witnessed. He came to fame in the UK in the late 90s during the emergence of garage music, but his revival sees him more global than ever with those smooth as honey vocals on tracks with the likes of KAYTRANADA and Hardwellin the past couple years. So him calling his latest album The Time Is Now feels telling: with a g-funk-style feature from GoldLink and a EDM-pop turn from Bastille, from the singles alone it's clear Craig knows how to make and curate R&B-infused pop bangers. For feel-good anthems, look no further: this is Craig's moment.
| Track Number | Track Title | Track Length | Track Price/Buy Link |
| --- | --- | --- | --- |
| 1 | Magic | 2:52 | |
| 2 | Heartline | 3:12 | |
| 3 | Brand New | 2:44 | |
| 4 | Going On | 3:24 | |
| 5 | Love Me Like It's Yesterday | 3:32 | |
| 6 | For The Gram | 3:54 | |
| 7 | Get Involved | 3:09 | |
| 8 | I Know You | 3:34 | |
| 9 | Live in the Moment | 3:06 | |
| 10 | Love Will Come Around | 3:14 | |
| 11 | Somebody Like Me | 2:54 | |
| 12 | Focus | 2:56 | |
Duration:

38:31
℗ 2018 Insanity Records Limited under exclusive licence to Sony Music Entertainment UK Limited
© 2018 Insanity Records Limited under exclusive licence to Sony Music Entertainment UK Limited