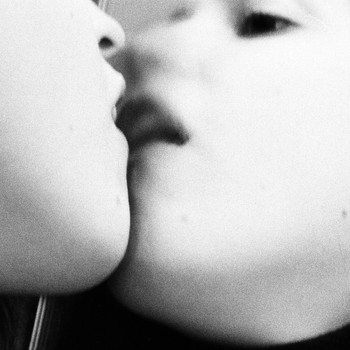 Preview Discreet Desires
Record Label:
Werkdiscs / Ninja Tune
7digital

What we said:

Helena Hauff's recent declaration that she wishes to "destroy society" could easily provide the unofficial tagline for her debut album. From the jittering synths of 'Tryst' to the brooding ascent of 'Sworn To Secrecy Pt II' – with its austere, blood-splattered video – a tone of overwhelming nihilism pervades. It's not an unfamiliar timbre from Hauff, whose DJ sets are home to the darkest corners of crunching, analogue techno. However, unlike the relentless kick drums and dissonance of previous works like 'Drowning Demons' and 'Reaktion I', Discreet Desires signals a transition away from subterranean techno dungeons into a more obscure, less tangible space. This is Hauff employing eerie, otherworldly melodies and venturing beyond the confines of the dancefloor, out into the unknown.
| Track Number | Track Title | Track Length | Track Price/Buy Link |
| --- | --- | --- | --- |
| 1 | Tripartite Pact | 3:16 | |
| 2 | Spur | 4:18 | |
| 3 | Sworn to Secrecy Part I | 1:41 | |
| 4 | L'Homme Mort | 7:17 | |
| 5 | Funereal Morality | 4:34 | |
| 6 | Piece of Pleasure | 5:24 | |
| 7 | Tryst | 6:18 | |
| 8 | Sworn to Secrecy Part II | 3:54 | |
| 9 | Silver Sand & Boxes of Mould | 3:09 | |
| 10 | Dreams in Colour | 1:41 | |
Duration:

41:32
Genres:
℗ Werkdiscs / Ninja Tune
© Werkdiscs / Ninja Tune