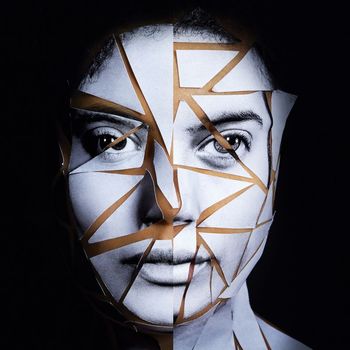 Preview Ash
Record Label:
XL Recordings
7digital

What we said:

The return of French-Cuban twins Ibeyi comes following an appearance in Beyoncé's visual album, Lemonade — as well as numerous high fashion campaigns — but their second album is a striking reminder that the sisters are powerful artists in their own right. While there are still traces of their debut, with that blend of traditional Yoruba and soulful vocal harmonies, there's something a little more forceful this time around. There's a poppier, Timbaland-esque impact to Richard Russell's production on tracks that are often less mystical in subject-matter - 'Deathless' talks racial-profiling, replete with choir and Kamasi Washington's piercing sax, while 'No Man Is Big Enough For My Arms' is cut with Michelle Obama's inspiring speech about womanhood. Soaring and searing, Ash is enrapturing in its immersiveness.
Track Number
Track Title
Track Length
Track Price/Buy Link
1

I Carried This for Years

by Ibeyi

1:34
2

Away Away

by Ibeyi

2:59
3

Deathless

3:11
4

I Wanna Be Like You

by Ibeyi

2:37
5

No Man Is Big Enough for My Arms

by Ibeyi

2:26
6

Valé

by Ibeyi

3:26
7

Waves

by Ibeyi

3:14
8

Transmission/Michaelion

6:30
9

Me Voy

3:07
10

When Will I Learn

3:00
11

Numb

by Ibeyi

3:47
12

Ash

by Ibeyi

3:47
Duration:

39:38
Genres:
℗ 2017 XL Recordings Limited.
© 2017 XL Recordings Limited.