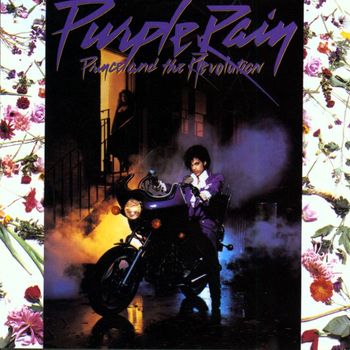 Explicit Content
Preview Purple Rain (Explicit)
Record Label:
Rhino/Warner Bros.
7digital

What we said:

It's easy to lose sight of Prince's musical talent amid infamous tales of alleged medical procedures and megalomaniacal tendencies. But a cursory glance at his expansive back catalogue vindicates his vaulting self-belief, and 1986's Purple Rain is the jewel in the crown.

The soundtrack to the film of the same name is endowed with an abundance of ideas, with the diminutive superstar gleefully spanning genres. So we get sparse, avant garde funk on 'When Doves Cry', an X-rated grind on 'Darling Nikki' and in 'Let's Go Crazy' we find Mr Nelson preaching his carpe diem message to the masses amid squalling guitars, church organs and a blistering beat. It all culminates in the Oscar-winning title track in which soul singers, strings and fret work to rival any poodle rocker's are melded into a sprawling, nine minute finale.

Believe the hype: Purple Rain is the sound of an artist at the zenith of his career and a work of enduring, undisputed pop genius.
Track Number
Track Title
Track Length
Track Price/Buy Link
1

Let's Go Crazy

4:40
2

Take Me With U

by Prince

3:54
3

The Beautiful Ones

by Prince

5:14
4

Computer Blue

by Prince

3:59
5

Darling Nikki

by Prince

4:14
6

When Doves Cry

by Prince

5:54
7

I Would Die 4 U

by Prince

2:59
8

Baby I'm A Star

by Prince

4:24
9

Purple Rain

8:48
Duration:

44:06
Genres: