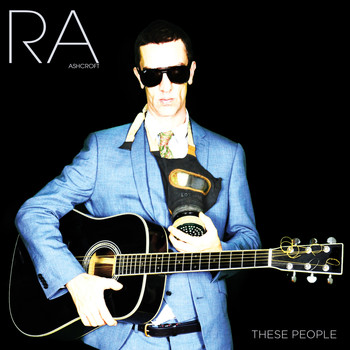 Preview These People
Record Label:
Righteous Phonographic Association
7digital

What we said:

As even a cursory scan of his comeback interviews will tell you, Richard Ashcroft isn't mellowing with age. Indeed, in-between trashing stadium rock, The X Factor and music critics, The Verve's former-frontman recently told the NME that, "If this world hasn't made you semi-mad then you ain't living in it." This statement provides a pretty decent primer for his fourth solo album. Inspired by the Arab Spring, war in Syria and personal tragedy, These People often seethes with righteous anger, and yet feels far from didactic. Combine that lyrical depth with string arrangements by Urban Hymns/A Northern Soul-collaborator Wil Malone, and devotees should find plenty here to sink their teeth into.
| Track Number | Track Title | Track Length | Track Price/Buy Link |
| --- | --- | --- | --- |
| 1 | Out Of My Body | 4:30 | |
| 2 | This Is How It Feels | 5:06 | |
| 3 | They Don't Own Me | 5:48 | |
| 4 | Hold On | 5:41 | |
| 5 | These People | 4:49 | |
| 6 | Everybody Needs Somebody To Hurt | 4:40 | |
| 7 | Picture Of You | 4:47 | |
| 8 | Black Lines | 5:10 | |
| 9 | Ain't The Future So Bright | 4:47 | |
| 10 | Songs Of Experience | 5:48 | |
Duration:

51:06
Genres:
℗ 2016 Righteous Phonographic Association under exclusive licence to Cooking Vinyl Limited
© 2016 Righteous Phonographic Association under exclusive licence to Cooking Vinyl Limited