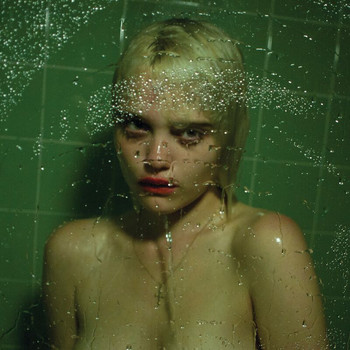 Preview Night Time, My Time
Record Label:
Capitol Records (CAP)
7digital

What we said:

What with the drugs bust, cover-art controversy and delayed album release, you could say Sky Ferreira's career has had a vague-whiff of "car crash" about it so far. Now Night Time, My Time's finally out, it's time we all moved on from the hearsay and focused on her musical output because, truly, it's more than worthy of everyone's attention. Produced by Ariel Rechtshaid, Ferreira's debut set mashes-up 80s synth-pop and scuzzy, 90s rock and somehow emerges sounding completely contemporary. Imagine a more hook-heavy Sleigh Bells making out with vintage Madonna, but imbued with vulnerability by some raw, confessional lyrics.
| Track Number | Track Title | Track Length | Track Price/Buy Link |
| --- | --- | --- | --- |
| 1 | Boys | 4:41 | |
| 2 | Ain't Your Right | 3:23 | |
| 3 | 24 Hours | 4:06 | |
| 4 | Nobody Asked Me (If I Was Okay) | 4:07 | |
| 5 | I Blame Myself | 3:58 | |
| 6 | Omanko | 4:37 | |
| 7 | You're Not The One | 3:55 | |
| 8 | Heavy Metal Heart | 4:16 | |
| 9 | Kristine | 2:41 | |
| 10 | I Will | 3:19 | |
| 11 | Love In Stereo | 3:18 | |
| 12 | Night Time, My Time | 3:51 | |
| 13 | Everything Is Embarrassing | 4:10 | |
| 14 | Everything Is Embarrassing (Unknown Mortal Orchestra Remix) | 6:54 | |
Duration:

57:16
Genres:
℗ 2013 Capitol Records, LLC
© 2013 Capitol Records, LLC