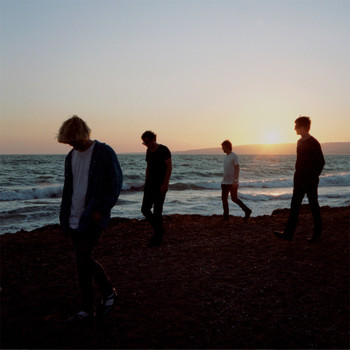 Preview Modern Nature
Record Label:
BMG Rights Management (UK) Ltd.
7digital

What we said:

It's fascinating to look back at the fates of the bands The Charlatans were once pitted against. The Stone Roses and Ride both split, only to reform for live dates more than a decade later, while Oasis inevitably combusted, splintering into solo careers and side projects. The Charlatans, on the other hand, have not only weathered the tragic losses of Rob Collins and Jon Brookes, they've navigated their way through a rapidly-changing industry, all the while remaining a force to be reckoned with creatively. Their 12th album continues that tradition. Boasting some of their best songwriting to date, Modern Nature is the sound of a band at peace with their history, and grasping hold of an even brighter future.
| Track Number | Track Title | Track Length | Track Price/Buy Link |
| --- | --- | --- | --- |
| 1 | Talking In Tones | 4:41 | |
| 2 | So Oh | 4:09 | |
| 3 | Come Home Baby | 3:56 | |
| 4 | Keep Enough | 4:18 | |
| 5 | In The Tall Grass | 3:50 | |
| 6 | Emilie | 3:18 | |
| 7 | Let The Good Times Be Never Ending | 6:30 | |
| 8 | I Need You To Know | 4:39 | |
| 9 | Lean In | 3:44 | |
| 10 | Trouble Understanding | 4:07 | |
| 11 | Lot To Say | 3:33 | |
Duration:

46:45
Genres:
℗ 2014 BMG Rights Management (UK) Ltd
© 2014 BMG Rights Management (UK) Ltd