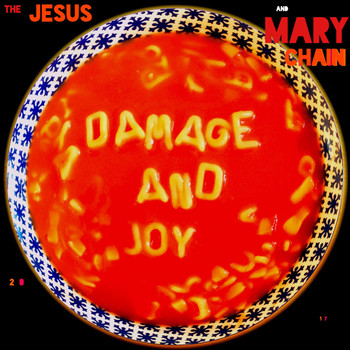 Preview Damage and Joy
Record Label:
Artificial Plastic Records
7digital

What we said:

Though latterly as renowned for their sibling spats as their scorched sonic onslaughts, Jim and William Reid buried the hatchet in 2007 for a Coachella performance that soon spiralled into ongoing touring. Ten years later, the Jesus and Mary Chain have held it together and are now releasing their first studio album since 1998's Munki, demonstrating in the process that they're no cynical nostalgia act. Quite the contrary, in fact: these magnificent and misanthropic, guitar-driven gems are proof that the godfathers of shoegaze are as potent as ever. Here's to another decade of destroying eardrums.
| Track Number | Track Title | Track Length | Track Price/Buy Link |
| --- | --- | --- | --- |
| 1 | Amputation | 3:25 | |
| 2 | War On Peace | 4:34 | |
| 3 | All Things Pass | 4:34 | |
| 4 | Always Sad | 2:53 | |
| 5 | Song For A Secret | 3:22 | |
| 6 | The Two Of Us | 4:12 | |
| 7 | Los Feliz (Blues And Greens) | 4:54 | |
| 8 | Mood Rider | 4:05 | |
| 9 | Presidici (Et Chapaquiditch) | 3:36 | |
| 10 | Get On Home | 3:32 | |
| 11 | Facing Up To The Facts | 3:05 | |
| 12 | Simian Split | 4:14 | |
| 13 | Black And Blues (feat. Sky Ferreira) | 3:24 | |
| 14 | Can't Stop The Rock | 3:20 | |
Duration:

53:10
Genres:
℗ 2016 Artificial Plastic Records
© 2016 Artificial Plastic Records