Cate Le Bon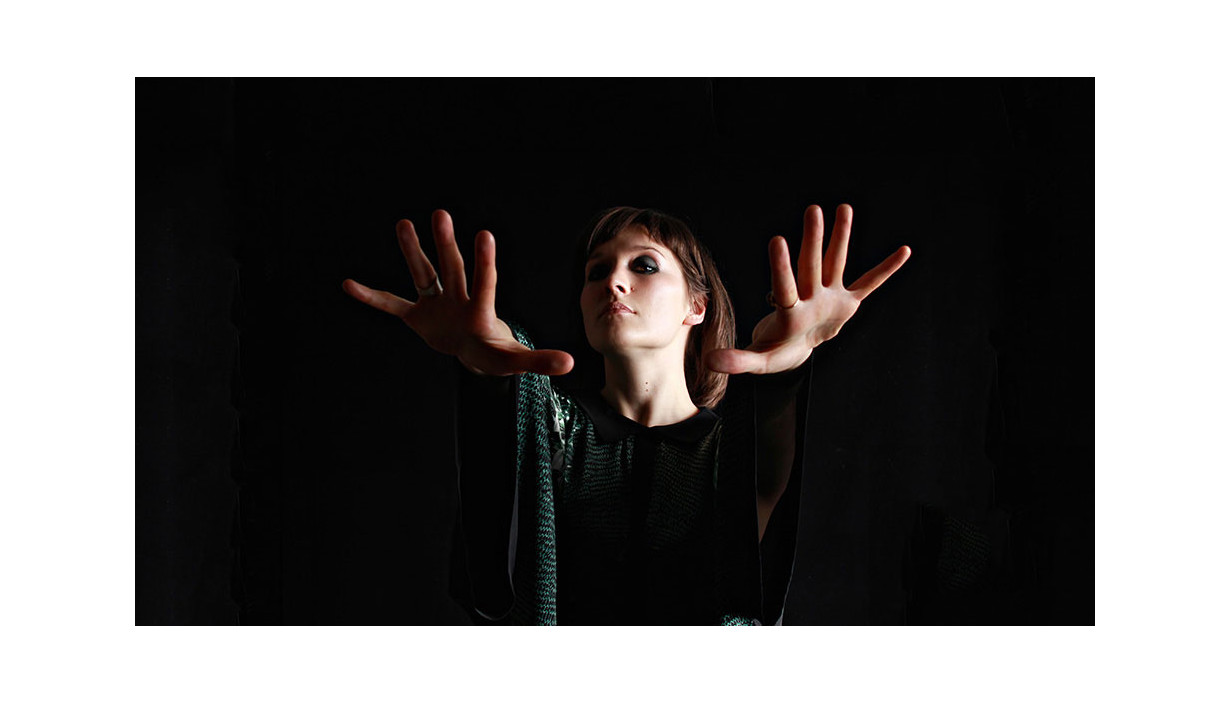 Recently named one of "the brightest and boldest young talents in the UK" by the NME, Cate Le Bon is back with her third studio album. We gave her a call to discuss the inspirations behind Mug Museum, her collaboration with the Manics and why she's swapped Cardiff for L.A.
You're based in LA now, aren't you? Why did you decide to make the move?
Yeah, after making the record it seemed like a nice time to make the move. It's exciting getting to know another city; and it's a great, weird city! Plus I love being able to be outside all of the time. There's something really nourishing in that.
But Mug Museum was written in Wales, right?
Yeah. It was about 80% written before I moved but then I had a month to sort through the songs, and inevitably I started writing more, and adding to the ones I already had.
Do you think recording in L.A. has had any impact on the sound of the album?
I think there will be an element of the city bleeding into the record, unbeknownst to me, but I think the real difference was relying on Noah Georgeson's production.
Also, it's the first time I've travelled somewhere vastly different to make a record, so there was this sense of excitement in the fact I'd taken myself out of familiar surroundings. And that was balanced out with this real sense of focus and purpose.
So you had a set idea for how you wanted the record to sound before you began?
Well, I never demo records and I don't necessarily have a strong agenda. I mean, I obviously have an idea of how I want it to sound, but I don't want to be restricted trying to make the exact record I'd envisaged. I think that all the people that worked on the record understood quite early on where these songs were going, and that there was this sparseness that really suited them. So it was a case of recording the songs live and being quite choosy about what overdubs I did.
Can you tell us more about the personnel on the album please? How did Sweet Baboo get involved?
Steve [Black] and I have been friends for years, since we first started writing music. He's my right hand man, so when I was going to make this record abroad I didn't want to go without Steve. I mean, I'd prefer not to go anywhere without Steve. (Laughs) He knows how I work and, if there are times when I can't express myself, he can do it on my behalf, and he won't be overstepping the mark.
We were recording the majority of the songs live so I had H Hawkline come and play as well, because he always has great ideas. And then I had Nick Murray play drums because he's in one of my favourite bands, White Fence. He's like this powerhouse, who can also do all these really intricate things. And then Josiah [Steinbrick] got involved, and he was like the perfect last piece of the jigsaw. It was a really well-balanced team.
And the album's produced by Noah as well as Josiah. What attracted you to work with Noah?
Well, I'd been chatting to Josiah about wanting to come to LA to make this record, and he suggested that Noah would be perfect for my work. Noah just has impeccable taste so I just trusted him whole heartedly. And he was absolutely right, so that turned out well!
What do you feel Noah brought to the sound of the record?
It's difficult to pinpoint. He certainly brought this sense of calm brutality into making decisions. He's honest to a t, which is really refreshing and such a time-saver in the studio, you know? He doesn't seem to care about what's trendy, or about any buzz words; he's just a purveyor of interesting sounds. He was the best to work with and, also, it's always nice to have a new ear on things.
So what's the story behind the album title?
It's a phrase that my friend coined about my bedroom, because I'd never take mugs to the kitchen. But I just loved the phrase: it became this imaginary place where you go to resolve and dissect your relationships, to see where you lie within them.
Most of the songs on the record are about reconciling your place in a relationship – whether that relationship is familial or romantic or platonic. And I liked the fact there's something very domestic about a mug. In my family, certainly, we're perpetually sitting around drinking tea together. So that tied in with the familial side of the relationships on the record as well.
Are the themes observational, or are you drawing on personal experiences?
I think it's a mix of both, really. I started writing the record after my maternal grandmother died so, while it's not an album about grief or bereavement, it's about feeling a palpable shift in familial roles. It was the first time I've felt that way within a relationship: this realisation that while you were once this to someone, you're now something else. And this realisation that there's a responsibility there now when there maybe wasn't before.
Where else did you find inspiration when you were writing Mug Museum?
I watched an amazing documentary on this Finnish artist called Tove Jansson that I found really inspiring. There's just something so joyful about her as an artist; the fact that in the face of adversity, she remained triumphant. And I just love the way that joy trickles into her work, along with this undercurrent of tolerance. I love the idea that you don't have to be a tortured soul to create art, you can be a really happy soul.
The duet with Perfume Genius is great. How did that collaboration come about?
We're on the same label, but I'd never had time to engage with the music before I toured with him last year. Every single night I would watch him and I would never tire of it. He's just one of those performers where there's no posturing or faux emotion – it's all real and it's incredible to watch.
So I asked him if he would want to sing on the record, and he was over the moon and I was over the moon. And it was really nice because I got to bring him into the studio and had a wonderful day singing it with him. I always think that sending vocal tracks off as an email attachment seems sad.
You're on the Manics' latest album too. Do you have any more collaborations in the pipeline?
I always tell myself that I have to start saying no to singing on other people's stuff but when you get sent great songs it's difficult to say no. When I got asked to sing on the Manics album, I was like, "Really?!" And I had no idea it was going to be a whole song – I thought it was just going to be a chorus. I was lucky enough to play some shows with them when I was over in the UK last, which was a surreal and wonderful experience.
Other than that, I recently sang on a friend of mine's new record, Kevin Morgan. His record's amazing and he'll be touring with me in the US. And there's possibly a collaboration in the pipeline with someone else but it's too early to say.
Who would be your dream collaboration?
My favourite musician at the moment is Ariel Pink but I wouldn't want to sing with him. I'd just want to play guitar in his band.
What would you like to achieve ultimately in your musical career?
Honestly, as long as I'm enjoying it and I get to make the records I want to make with good people around me, then I'm perfectly content doing that until I'm not anymore! And then I'll do something else...
What would you do instead?
I nearly went to study physics before I started making music – in hindsight, that would have been horrendous! But I've got dreams of becoming a carpenter in the country somewhere. Or I could just make mugs for a living?
So what's been the highlight so far?
Probably making a record in Los Angeles. It's been a romantic idea I've had since I first started making records, and now I've done it. And it was incredible.
November 2013