John Newman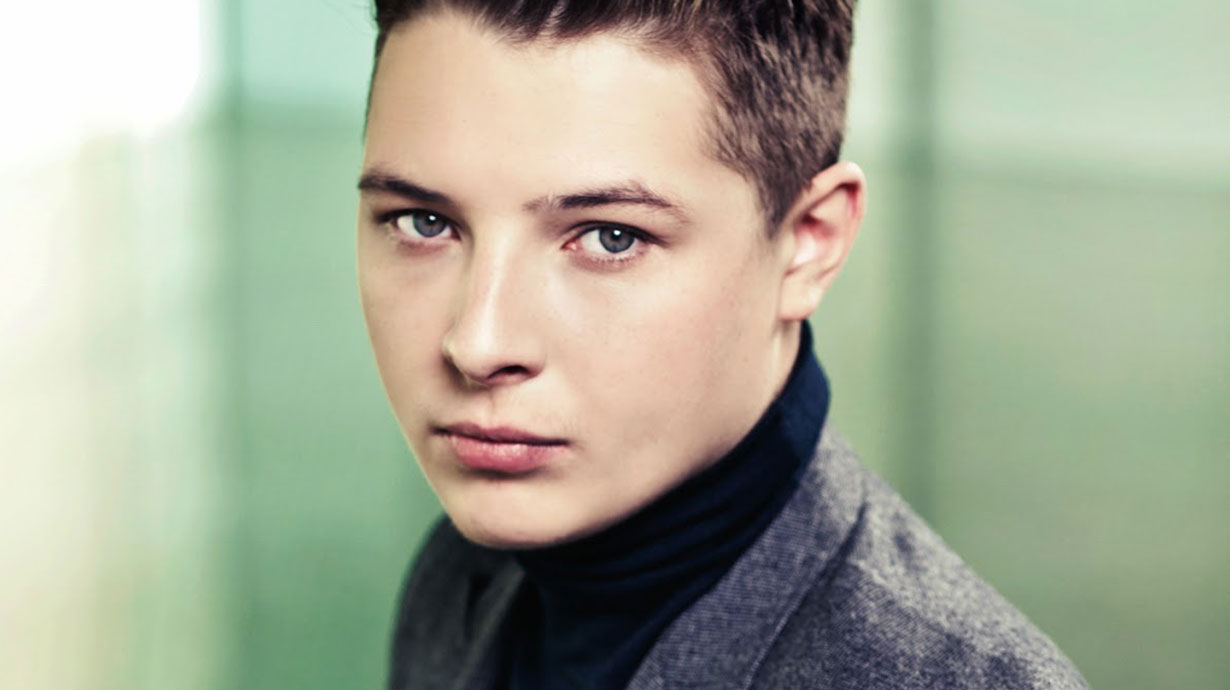 John Newman first found fame providing vocals for Rudimental's 2012 smash, 'Feel The Love'. Now a number one recording artist in his own right, he's hoping to capitalise on that success with his debut album. Here he explains the inspirations behind Tribute and describes how surviving serious illness motivated him to change his life.
Can you tell us your earliest musical memory, please?

I remember my dad used to play guitar, and folk music. And my mum gave me a basic insight into music, because she used to play of Motown productions. It was only later that I went back and did the research, because I was more interested in how they produced and recorded the songs. I mean, I can listen to Motown records now and tell you which studio it was recorded in, off the back of what drums they've used.
Do you remember the first record you bought yourself?
Yeah. It was 'Concrete Schoolyard' by Jurassic 5.
You have quite diverse musical tastes, then?
Yeah, massively. I guess with being a DJ as well, I like to show off my musical tastes. It goes from Wilson Pickett and then into the 70s/80s with James Brown, Prince and Michael Jackson, and up to the modern day with Emeli Sandé, Adele and London Grammar.
You first found fame singing on Rudimental's 'Feel The Love'. How did you meet them?
I used to work in a bar and my supervisor's brother was Piers from the band. So she introduced us and we ended up becoming really good friends so he started playing keyboard in my band. Then I lost that bar job and was on the dole, but I almost didn't care because I'd decided I wanted to commit fully to music. And at that point me and Piers became like brothers and made great, great music together. And then that led into meeting the other boys from Rudimental.
Ever since 'Feel The Love' went to number one, things have blown up in a big way for you. How have you been coping with the attention so far? Is it something you enjoy?
Not really! I mean, you'll never find me falling out of clubs at 3am, asking for the paparazzi. I'm not one of those people who want to sell records just so that I'm all over the papers, unlike a certain someone who's at number one this week. I genuinely love my job and being creative and that's the important thing. The attention is just a by-product.
So when did you begin writing Tribute?
About 18 months ago. At that time I was in a place where the collaborations with Rudimental were going well and I was having fun, touring. But the sad, sad thing was that – because I was having so much fun – I had started to relate the idea of home to something that was boring. So when I began writing the album, it almost became like a break-up record because that was something I needed to express. Then the record got put on hold because I wasn't very well, but that actually ended up inspiring me even more. I think music is very therapeutic. I don't like to sit and talk about situations, so I channel them into my music.
Having come through a serious illness, do you think you have a different outlook on your career to most artists?
I'm definitely a very positive person. I don't wish that kind of illness – or any kind of illness – on anybody, ever: my heart goes out to anyone who's dealing with disease now. But I think, in hindsight, it was a blessing in disguise for me, because it gave me time to reflect on everything. I had the chance to sit back and think, "God that was close," and that spurred me on to sort my life out, and change things. It gave me the opportunity to make everything right.
So, the album begins with a long list of artists who've inspired you. Are you implying that you're next in that line?
Definitely not. I wanted to be very, very careful about that: I'm not saying that I'm next in line, or the next big thing. It sounds a bit ridiculous, but I just wanted to say thank you to all those people for inspiring me. The album's my tribute to them.
How would you describe Tribute to someone who's yet to hear it?
It's a piece of art. It's what I do. I make the music I love and hopefully people will get that. The best way to get a feel for the album is to listen to the singles.
There's almost a nostalgic feel to the record, with all the lush string arrangements and brass.
Yeah. I'm really inspired by film scores so that's where that comes from. I arranged the string and brass arrangements myself, and I loved it.
Do you have a favourite track?
I think I'd probably pick 'Gold Dust' because, in terms of production, that was one of the tracks where I felt like I articulated exactly what was in my head. In terms of the lyrics, it explains the album perfectly too. I'm just really proud of it.
What attracted you to work with the producers Ant Whiting and Steve Booker?
Because, as a producer myself, I needed somebody to help me. I mean, I could have gone to a celebrity producer, where I'd have walked in the studio one day and they'd be like, "Here's your album; I've done it." But I didn't want that at all: I wanted to be in the studio from 9am 'til 3am every day, crafting it.
I knew the sound I wanted and I knew how to achieve that, but my record label wanted me to work with other producers. I think they were scared of letting the artist do the production. So I kind of had to work with a producer to satisfy them, but I ended up building a strong a relationship with Ant and Steve. I got down what I wanted to and had some great fun.
Would you be interested in producing other people's records in the future?
Yeah, definitely. I always want to maintain my sound though. I want people to listen to a record that I've produced and go, "That's a John Newman production." Like when Mark Ronson was producing Amy Winehouse and all that stuff.
Do you have any other ambitions?
Honestly, I just want to work, work, work, work. I think the main goal is just to get enough success out of this record that I can make a second record on that budget, in that studio, around those people, because I enjoyed it so much. I want to do for the rest of my life; just make music and enjoy it.
In three months' time, I'd like to be able to look back on this record and be really proud of it, because I've made a piece of work that people have respected. That's exactly why there aren't any guest stars on Tribute; if I'd included some collaboration with a big artist, maybe people would have bought the album for their name and not mine. I want people to buy the album because they're curious to hear what I'm like as an artist.
Finally, what's been the highlight so far?
This year. It's been the rise of me, almost. Everything feels like it's come together so quickly! Getting a number one single in your own country is pretty sick as well…
October 2013