Todd Terry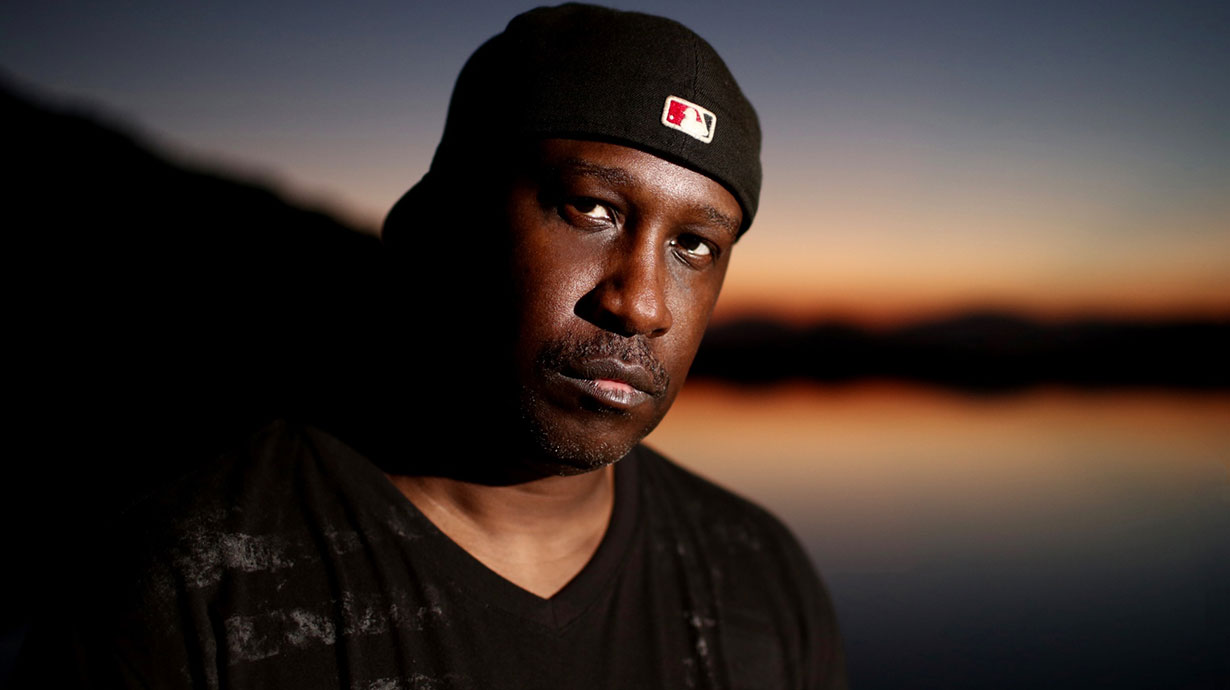 Now approaching three decades in the business, DJ, producer and remixer Todd Terry really needs no introduction. Ahead of the release of a new mix for Ministry Of Sound, we caught up with the house legend to find out more about the process, and to hear his take on the future of the club scene.
Summing up your musical career and inspirations in two mixes must have been difficult, right?
Yeah, they're not easy to do, mix tapes; you want them to have a lot of action. Plus a lot tracks didn't make it because of clearances. But I approached it by finding good tracks that worked tempo-wise together.
What did you want to express with the mix?
In doing this mix, I wanted to show that you could mix the old school with the new school. I think that that is key: to show the kids where it came from, and where it's at right now.
You started out DJing disco and hip hop. How did you discover house?
One of my friends bought me a cassette of Chicago house music. Marshall Jefferson and Kevin Saunderson were influences.
Can you tell us about the new tracks you contributed to Our House Is Your House?
In making the Martyna Baker record, 'Go Away', I definitely wanted to make it the new Everything But The Girl 'Missing': showing that you could have soft melodies, with cool beats driving the song. With Robin S 'Give Me A Reason', I felt that the old sound of 'Show Me Love' was already out there, so I wanted to get back to that vibe for the dance floor.
A lot has changed in the industry since you first started out DJing. How have your listening habits evolved over the years?
Online is the way to go now; I can check out all types of music every day. And it helps now using flash drives with 3000 tracks on them.
Also, [at shows] there's a new age of kids every five years or so. You gotta stay current to them.
House has had a huge resurgence in the mainstream and underground over the past few years, with producers such as Julio Bashmore incorporating a lot of UK and US Garage influences, and more recently labels such as L.I.E.S. are pushing a gritty, acid-house style. What do you think will be the stylistic influence on the next wave of house?
I think that if we could stay more song oriented it would be better for house music, because that's what got us here today. Too many tracks make it disposable.
Which producers and labels should we be keeping our eye on?
New producers and DJs I really like are DJ E-Clyps, Norty Cotto and Ant LaRock. I think they are bringing different styles to the table of the new house sound. As for labels, I like the way Ministry Of Sound is working with artist now; something they were not doing before. It seems to me Spinnin Records has a grip right now about what's hot, along with Defected and Toolroom. They will be key in house music moving forward.
The London club scene has been under strain recently, with Cable and Plastic People shutting down, licensing threats to Fabric and even Ministry with the new housing development opposite. Are these issues unique to the UK, do you think?
No. This world doesn't like people having fun; they just want people to die.
What do you think promoters and party-goers need to do to ensure the club scene in London remains healthy?
I think that clubs in general may want to close earlier. It would keep people healthy, with all the kids doing drugs. It may sound crazy coming from me since I can go 'til 8 in the morning, but at some point it can go too far.
You had an incredibly busy 2014; will you be taking it any easier this year?
No, you can't take it easy in the record biz.
Is there anything you'd still particularly like to achieve in your career that you haven't yet?
I would really like to work with a mainstream artist – like Usher, Rihanna or Faith Evans – and make a house EP.
What is your all-time favourite club to DJ at, and why?
Ministry of Sound is always gonna be the one for me.
If you could revisit one moment in your career, what would it be and why?
I would go back to the beginning and start all over.
Finally, if you could offer one piece of advice to any aspiring DJs out there, what would it be?
Do your thing; don't follow others.
March 2015