Foxes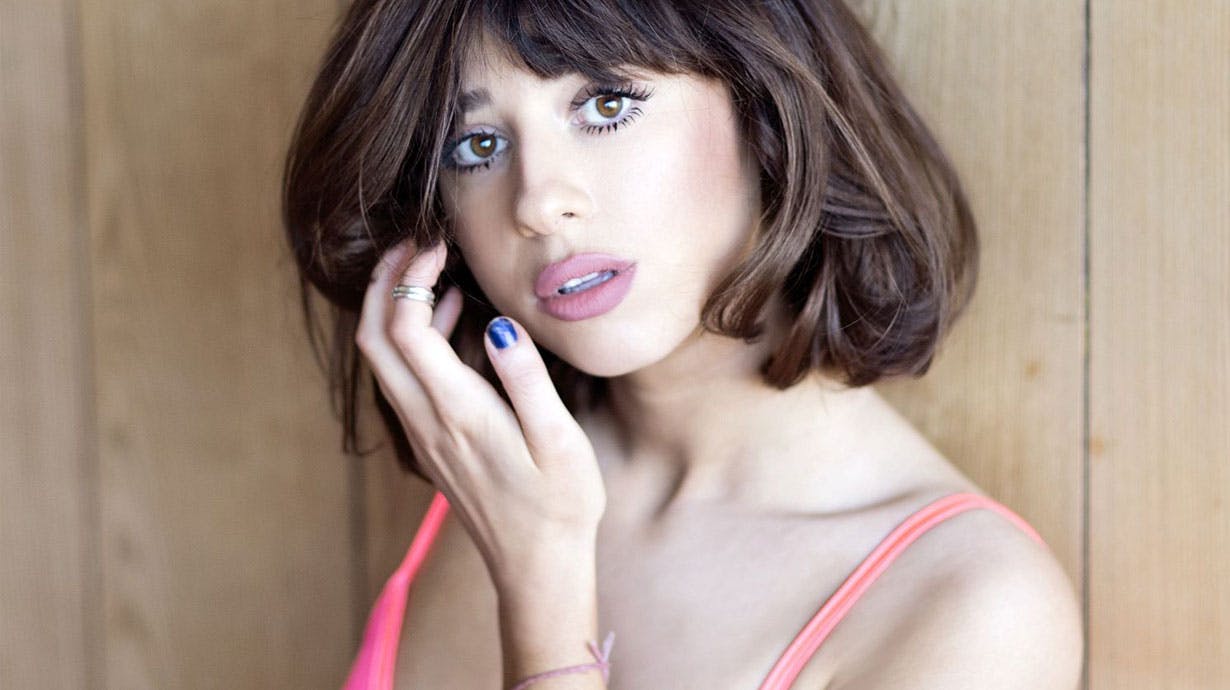 Grammy-approved singer-songwriter Foxes talks Taylor Swift and touring with Pharrell, and explains why writing her second album, All I Need, was a "therapeutic experience."
Comparing All I Need to your debut, Glorious, do you feel like you've grown as an artist?
Definitely, you learn a lot from the first album. I always feel like I'm learning and I always feel like with each album you grow. But definitely with this one it feels really relevant, because it was written very recently and I wrote it very quickly, whereas the first one I was writing from the age of about 17. It felt a bit like a baby record, the first one. I feel like this is definitely a more mature album.
Does All I Need reflect recent experiences, then?
Yes. I started writing it last Christmas and finished writing it in April/May, so a lot of it feels very of-now. It was a very therapeutic experience writing this one, and there was a lot of emotion that fell out onto paper.
Glorious was full of euphoric hooks – can fans expect that from All I Need?
You definitely can. I do love to have a variety of different things going on in an album, and I think this one definitely has those 'Body Talk' moments. And with the new track, 'Amazing', too, they're definitely the more soaring, big choruses. But there are also a lot more stripped-back, acoustic tracks as well, to mix it up. For the singles I always like to have something upbeat coming out. There's lots more to come as well.
Can you tell us the story behind the new single, 'Amazing'?
This track is a funny one because I wrote it not being sure about writing a second album. I was very scared of going back into a second album, and I was thinking about whether I wanted to go back and just be a writer, or whether I wanted to be the person actually singing the music. Then I remembered one day thinking that I just loved a lot of the fans so much, and the support they gave me was just so lovely, and that's when 'Amazing' came about.
I had all these second thoughts and I was like, "No, if I really go for it, it could be great, and these people around me make it feel like that." So it was a strange one, because I felt like I was singing to a lot of the people who were buying the music. Yeah, it was a message to myself and to them.
I feel like you do the music, you tour it, and then when you listen to people telling you that a song's helped them – or that they've been through that too – that's when you just go, "Wow, people are really listening here," and it's worth it. There can be a lot of scary things that come with doing this, but there are also a lot of really incredible moments, like touring. Meeting people who have bought your music makes it totally worth it, and I'm in a lucky place where people are actually buying it.
All I Need was recorded in lots of different cities. What's it like changing up the environment, when you're working on a record? Does it alter the creative process?
It was all in such a short amount of time, so I chose the people I wanted to work with and I guess it was just unfortunate that they lived in Sweden, Wales, LA and London! I made it a bit difficult for myself as I was travelling back-and-forth within the space of two months.
What was interesting was that I wrote with all of these people and then I brought the music back to London and I spent two months with two producers. I worked with a guy called Mark Ralph – who did Years & Years – and then I worked with a couple of guys called My Riot who did London Grammar. I worked with Dan Wilson, who worked with Adele. It was just him and a piano, and it was just really nice.
I split the time so it felt like a whole album, and I spent day and night in these studios being really involved. In the end, it felt like one piece of work. I mean, I was talking about the same thing with everything I was writing about with all these different people, so it was definitely my story.
You mentioned how much you enjoy going out on tour and seeing your fans' reactions to your music. You must be really excited for your forthcoming tour, then?
It's always the most fun part when you've been hidden in the studio and then you go out and you see everyone and get their reaction. For me, that's the part that I just love. I'm in the middle of planning the tour and what it's going to look like. It's the biggest tour I've done to date, so it's going to be up a level from anything I've done before.
Do you enjoy getting involved with production and stage design?
Yeah, definitely. To get that involved is so important for me, and it's so exciting as well. It's not my job, but I love it. I might come out with, "I want these lights over here, and I want to swing from the ceiling," and you can't always do that, but it's great to know what you can do and to really plan it. I work very closely with my tour manager and my lighting crew on the stage set and all of the design so, yeah, it's one of the perks and an exciting part of it all.
You previously toured with Pharrell in Europe. How was that experience?
I started the tour so nervous, but I ended the tour with such a lovely feeling. He is someone I was inspired by, growing up, and he's definitely where he is because he's so great. He's just so nice to everyone, and just made me feel really like I was part of it all, and made me feel really involved. I got really close with a lot of them, and with him, it was really magical.
There were a few moments that I don't actually want to remember. I did quite a few things like high-fiving when we walked past each-other in the hallway and I was like, "What am I doing?! It's Pharrell! I'm such a loser!" (Laughs) My mum came to see me at a couple of the shows and he was really sweet to her and said really nice things about me to her.
You've also worked with Dan from Bastille, on 'Better Love' on the new album. How did that come about?
I toured with Bastille in Australia, on the first album, and I got really close with all of the boys. Me and Dan knew each other through people and we were friends. You never know if something's going to work, but one day we were both free so we just got next to the piano, and we wrote 'Better Love' very quickly, in a few hours, and then we went to the pub!
You won a Grammy for your collaboration with Zedd a couple of years ago. Who do you think's going to be the big winner this year?
I get asked to vote now, so every year I get the letter and I'm like, "Oh my god, I don't know what to vote for." The Weeknd is going to smash it, because he's just unbelievable. I'd love Taylor Swift to just absolutely go away with everything; I love her. She's given me some relationship advice before, actually! She's so great: so down-to-earth and lovely. I always like it when it's someone who's just normal smashing an industry that's so not normal. I'd like some Brits to bring one home, too.
Following the Zedd collaboration, can you see yourself lending your voice to more dance tracks?
I remember when I did 'Clarity', I was so against doing an EDM track, but I remember thinking there's definitely a lot of emotion behind that song. I think Calvin Harris does that really well. I think he's such a great songwriter in general so, you never know, if a track came along that had some real depth behind it, then I'd love to.
February 2016