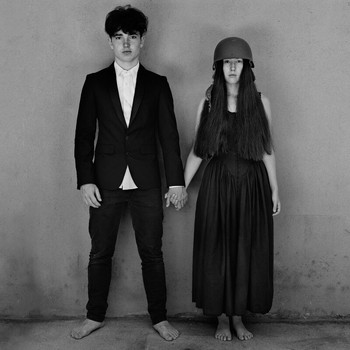 Preview Songs Of Experience
Record Label:
Universal-Island Records Ltd.
7digital

What we said:

Following 2014's Songs of Innocence, this 14th album finds prolific Irish stadium-rockers U2 the most contemplative they've been in years. Written following a "high-energy bicycle accident" which left Bono uncertain he'd be able to play guitar again, the songs deal with life's journey and its fragility — both of the personal and political kind. At this point their epic, self-righteous sounds have made the four-piece a love-them-or-hate-them kind of band, and whichever side of the fence you're on, this release is unlikely to change your mind - it sounds like a U2 album. With that said, the Kendrick-featuring 'American Soul' (a jagged rework of DAMN track 'XXX') proves they can still pack a rock'n'roll punch.
| Track Number | Track Title | Track Length | Track Price/Buy Link |
| --- | --- | --- | --- |
| 1 | Love Is All We Have Left | 2:41 | |
| 2 | Lights Of Home | 4:16 | |
| 3 | You're The Best Thing About Me | 3:45 | |
| 4 | Get Out Of Your Own Way | 3:58 | |
| 5 | American Soul | 4:21 | |
| 6 | Summer Of Love | 3:24 | |
| 7 | Red Flag Day | 3:19 | |
| 8 | The Showman (Little More Better) | 3:23 | |
| 9 | The Little Things That Give You Away | 4:55 | |
| 10 | Landlady | 4:01 | |
| 11 | The Blackout | 4:45 | |
| 12 | Love Is Bigger Than Anything In Its Way | 4:00 | |
| 13 | 13 (There is A Light) | 4:19 | |
| pdf | | | Not available separately |
Duration:

51:07
Genres:
℗ An Island Records Release; ℗ 2017 Universal Music Operations Limited
© 2017 Universal Music Operations Limited